Episodes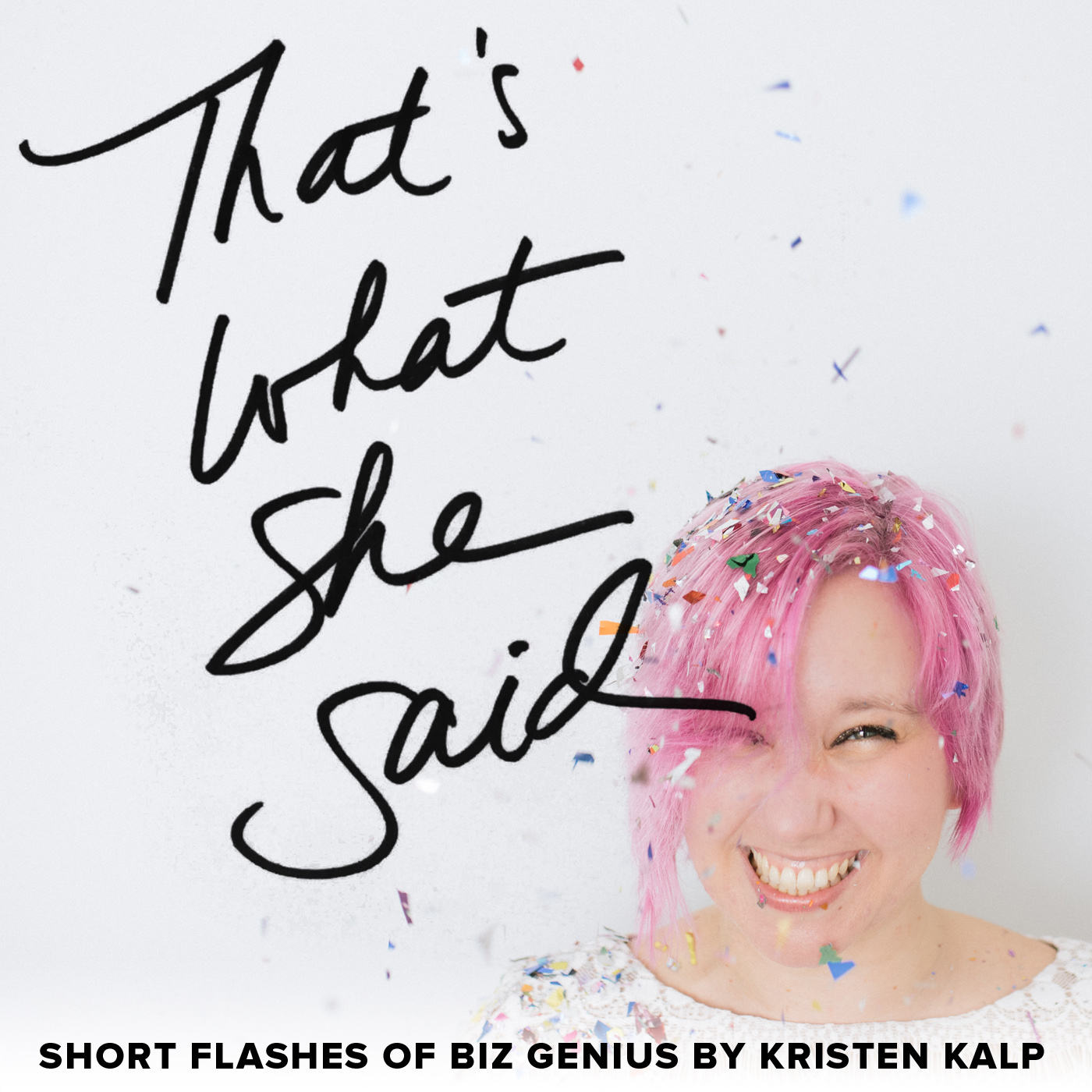 Tuesday May 26, 2015
Tuesday May 26, 2015
Morgan Day Cecil, yogi and writer and lover of romance and adventure, is here to remind you that you are not disqualified from leading a beautiful life. 

In the first That's What She Said interview, we talk about: P { margin-bottom: 0.08in; }You are not disqualified from living a
Wasting energy trying to manage your inner voices
The wrong way to do romance and adventure
What it feels like to step into your calling
Listening to the ideas that originate from the still, quiet place in your soul
Why at some point, you'll be a total hypocrite, and that's okay
How romance and adventure are an inside job.
The use of the word 'pilgrimage' and what it means: a journey to a sacred center
Why the internal journey is the one that matters
Cheryl Strayed's 'Wild' and the legacy of the modern pilgrimage
We talk about calling and redemption, journeys and struggles, all within the context of modern entrepreneurship.  To check out Morgan's pilgrimage,
click here
.
Follow
Morgan on Instagram here
,
Romance and Adventure here
, and
her writings here
.
For more Brand Camp-y goodness and Kristen Kalp-ness,
play with me on Instagram here
, and
catch up with the rest of my work here
.
Hugs,
K
P.S. Subscribe to That's What She Said on iTunes
right here
.